Last night on Wednesday 23rd September 7pm, the winner of the
Arthur C. Clarke Award
was announced as THE OLD DRIFT by Nanwali Serpell (Hogarth/Vintage)!
In its 34th year,  the Arthur C. Clarke Award is the UK's most prestigious book prize for science fiction writing. Originally established 
, the book award aims to promote science fiction in the UK and the award is presented for the best science fiction novel of the year.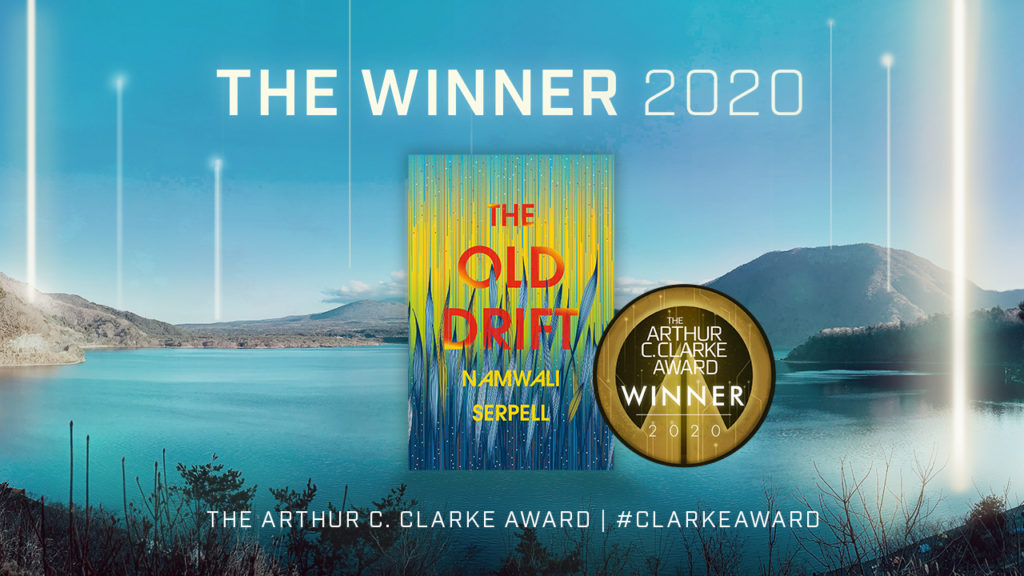 For this year's awards, we were honoured to help the Clarke Award out with a refreshed brand look – with some 'out of this world' imagery and social media assets to help market their book prize, the aim was for our designs and the winning book to reach as many sci-fi fans as possible.
If your prize could do with refreshed branding and imagery to help you reach the audience that you are looking for, get in touch on info@agile-ideas.com or chat to our designer rob@agile-ideas.com today!